IT'S HERE!! Ever since its US release back in March, I've been waiting patiently for this palette to arrive in Australia. For a neutral nut like me, this palette is a dream.
The Too Faced Natural Love Palette consists of 30 (yeah, 30) neutral-hued shades, with a few pinks that aren't too outlandish. 13 of the shades are existing Too Faced eyeshadows from previous palettes, while the 17 others are brand new.
Shipping
I purchased this as soon as it was available on Mecca's website – 7:33 AM to be exact!
I love buying from Mecca because their shipping is excellent. They use StarTrack Express to post, and it's free if your order is over $75 (AUD). Because I'm in the Sydney metro area, I usually get my package the next business day after I order it.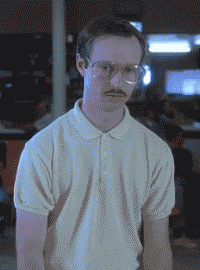 Packaging
Too Faced house their eyeshadow palettes in either tin packaging, or cardboard. This one comes in cardboard, but it's not the cheap and flimsy packaging that you may think. The flowers and fonts on the palette itself have velvet embossing. Very pretty. There's also no fragrance when you open up the palette – unless you count cardboard as a scent. Smells like an IKEA store, come to think of it…
Um… moving on…
Contents
Eyeshadow palette – 30 shades, each pan weighs 0.8g, total weight 24g
Glamour guide. If you have other Too Faced palettes, you know that they usually come with a guide. This palette also comes with one.
Swatches
I apologise for the less-than-ideal lighting, I took these pictures at 6:30 PM with my phone. This will be the last time I do this, because I got a new camera!! Woohoo!!!
Initial Thoughts
Thirty eyeshadows. 3. 0. Not for the faint hearted…
Kittens is a really pretty duochrome shade. It's got this iridescence about it.
Fairy Tale is initially quite chunky and glittery to the touch – similar texture to the shimmers in my Chi Chi Elegant Palette. Hmm…
Honeymoon is my new favourite colour. It's gorgeous!
I'm loving the mirror inside the case. Nice and big 🙂
The shimmers have great payoff when used with a brush, but they are out of this world when you use your finger to apply them.
The mattes didn't show up very well on my skin when swatching, especially Lace Teddy
If you're big on bold and bright colours, this isn't a palette for you.
Longevity
These shadows stay put for hours and hours on end when primed. I used concealer on my lids to help lock down these shadows.
If your lids aren't primed, they do move around on your lid a bit – especially the shimmers. Oily lids also don't help.
Blending
While the shimmers and glitters received outstanding praises, I had seen mixed reviews about the matte shadows and their blending ability. Personally, I found the mattes to be very blendable. I had no issues buffing them out whatsoever.
Pigmentation
The shimmers are the stars of the palette in terms of pigmentation. They swatched beautifully, and when applied to the eyelids, they really pop. For full-on shimmer, they are best applied with your finger. But if you want to tone it down, this is best achieved when applied with a shadow brush. The same applies to the glittery eyeshadows.
The mattes were okay, nowhere near as great as the shimmers. The darker mattes were a little patchy, and the lighter ones didn't show up on my skin that well. If you want your eyeshadow to be intense, all mattes will definitely need to be built up.
Overall Thoughts
I really liked this palette. There's definitely room for improvement on the matte shadows, but overall it's a great addition to your palette collection if you're a neutral shade lover. If you're also thinking of trying out Too Faced eyeshadows for the first time, this palette is an excellent introduction.
Have you tried it out yet? If so, I'd love to know what you thought of it.
Yours in makeup,
Kristy x